Have you ever wondered what it would be like to be a unicorn? Or maybe a demon faun creature? If you said no to either, you're lying. Of course you've wondered! Well, here's how you can become one of those fantastic magical creatures.
Horns
First of all, the most important aspect of the unicorn is its horn. The Firefly Path has several colors to choose from, and was even endorsed by singer Kerli, makeup guru Michelle Phan, and freelance costumer Jolien Klaassen.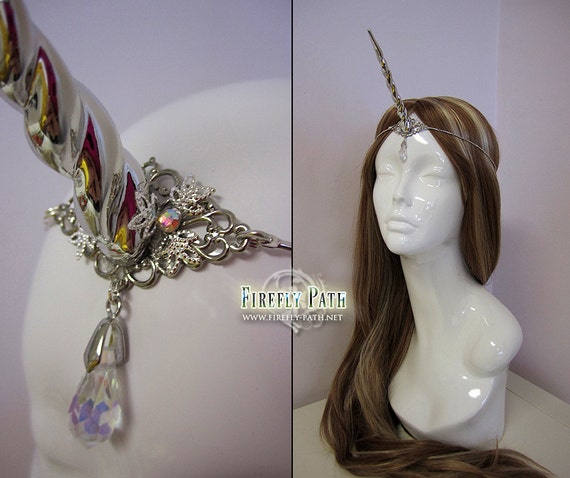 silver unicorn horn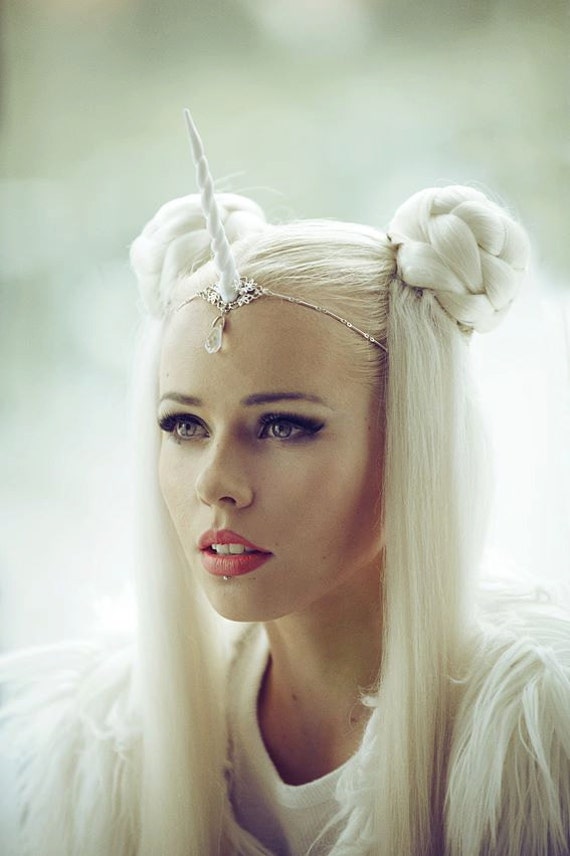 white unicorn horn worn by Kerli
For those who would prefer to go for a more "woodsy" creature, there is a faun headdress up for sale as well.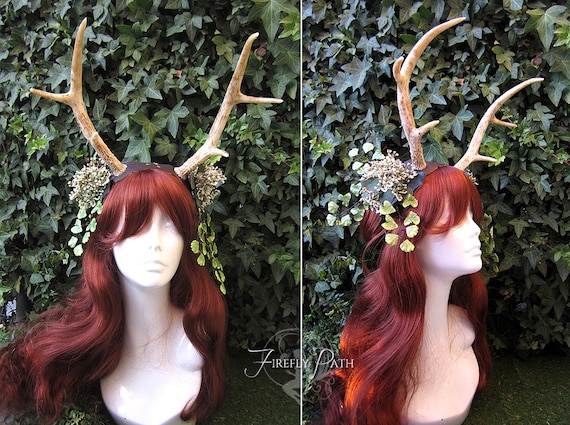 Lillyxandra, the shop's owner, also does custom costume commissions if you want to go full-out for that fairy tale atmosphere.
Ears
Another way to make your human features less human is fake ears. Cosplay extraordinaire Yaya Han has a few styles available in her online shop, which she also sells at her booths at conventions worldwide. Here are some in the cartoony vein of My Little Pony:
modeled by Rebecca Denise
Aradani Costumes has elf (all kinds), faun, and other unique styles available.
faun ears
large elf ears
Hooves
Last but not least, my favorite part of transforming yourself into a graceful unicorn or fierce demon: HOOVES!!!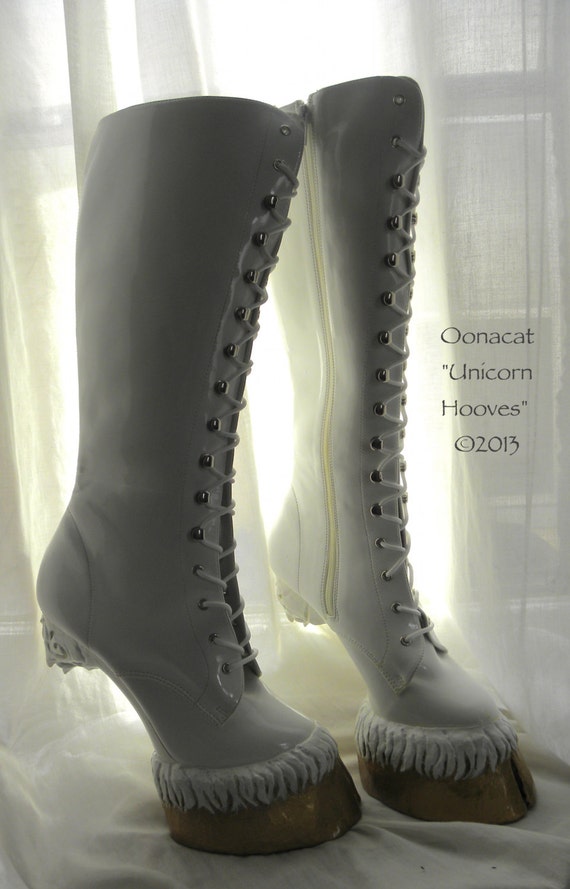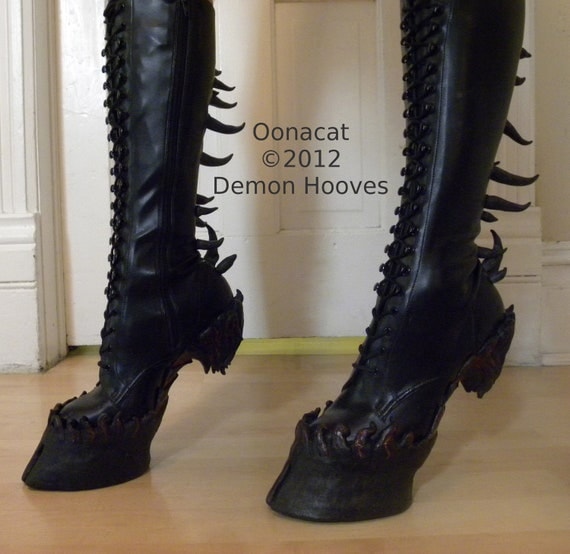 YES! These are real shoes! Crafted by Oonacat, these boots may run you a good bit of cash (about $500-$900 a pair) and take some practice to get used to, but by the Valar they are gorgeous! They even leave realistic hoof prints! Check out the video below to see these beauties in action.
PLEASE NOTE that while these boots are beyond fabulous, because they do not have heels they are considered extreme footwear. Please use caution when wearing/walking in shoes like these. We don't want anyone getting hurt.
There you have it! Now go out there and be the best darn unicorn/faun/demon you can be!
About Reporter Michelle Lawhorn:
Michelle, a.k.a. Stormraven, is what can only be described as an eclectic nerd. Her interests and expertise range from Doctor Who to Lord of the Rings, cosplay to comics, and Bollywood to opera to name just a few. When not raving about her "fandoms", she can be found working on projects as an Associate Editor at Haven Publishing and adding to her ever-growing list of Things to Cosplay. She can currently be found searching for more material to feed her newfound obsession with Star Wars.